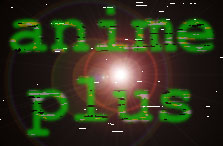 ---
Before you do anything you should VOTE for your favorite anime!
---
My Image Pages
To see an animated clip of Mai from Fatal Fury "jiggling" Click Here (no downloading, but may take a few minutes)
---
Anime Search Engine!
This is Japanimation Stations Anime Search Engine, the 1st search engine fully dedicated to anime sites on the web!
---

Sign My Guestbook

View My Guestbook

Mail Me
---
---

See my stats
---
All images on this site are copyright © to their respectful owners.
---
-Ignore-
anime, anime, anime, anime, anime, anime, anime, anime, anime, anime, anime, anime, anime, anime, anime, anime, anime, anime, anime, anime, anime, anime, anime, anime, anime, anime, anime, anime, anime, anime, anime, anime, anime, anime, anime, anime, anime, anime, anime, anime, links, links, links, links, links, links, links, links, links, links, links, links, links, links, links, links, links, links, links, links, links, links, links, links, links, links, links, links, links, links, links, links, links, links, links, links, links, links, links, links, links, links, links, links, links, links, links, links, links, links, pictures, images, pictures, images, pictures, images, pictures, images, pictures, images, pictures, images, pictures, images, pictures, images, pictures, images, pictures, images, pictures, images, pictures, images, pictures, images, pictures, images, pictures, images, vote, vote, vote, vote, vote, vote, vote, vote, vote, vote, vote, vote, vote, vote, vote, vote, vote, vote, vote, vote, vote, vote, vote, vote, vote, vote, vote, vote, vote, vote, vote, vote, vote, vote, vote, vote, vote, vote, vote, vote, vote, vote, vote, vote, vote, vote, vote, vote, vote, vote, Appleseed, Bubblegum Crisis, Dominion, Ghost In The Shell, Patlabor, Ah My Goddess, Appleseed, Bubblegum Crisis, Dominion, Ghost In The Shell, Patlabor, Ah My Goddess, Appleseed, Bubblegum Crisis, Dominion, Ghost In The Shell, Patlabor, Ah My Goddess, Appleseed, Bubblegum Crisis, Dominion, Ghost In The Shell, Patlabor, Ah My Goddess, Appleseed, Bubblegum Crisis, Dominion, Ghost In The Shell, Patlabor, Ah My Goddess, Appleseed, Bubblegum Crisis, Dominion, Ghost In The Shell, Patlabor, Ah My Goddess, Appleseed, Bubblegum Crisis, Dominion, Ghost In The Shell, Patlabor, Ah My Goddess